I have not been a part of Saturday snapshot for well… lets say a long time.  Today seemed like a good day to do this one again. July was a crazy mess.  On top of my own grief, my friend Connie went into the hospital on July 3rd and by the 5th we were told she would not be coming out.  This lead to the next couple of weeks of visiting the hospital almost daily, in some cases twice a day.  At the end of each day I would be a bundle of emotions – grief on grief I started to call it. On the morning of Thursday July 16th she passed away with her husband and two sons beside her.  The world lost yet another amazing person.  This set off another flurry of activity as I set up a meal train and helped the family as they needed throughout the weekend and the week of the funeral. On the afternoon of the 17th a friend posted on Facebook she was going to get a Rhino tattoo.  (Rhino was our team name for the bike ride, named after a book Connie received 32 years ago when she first became sick called Rhino Success, about being strong and courageous and CHARGING ON like a Rhino no matter what. When Trisha asked if I would do the tattoo with her… I said yes without hesitation…
Three days after the funeral was the Camp Benedict Bike Ride that Connie had created to raise money for Camp Benedict each year.  The Camp Board had decided in early July that we would move ahead with the bike ride. So…..  that led to a whirlwind of other activity weaving throughout all of this other stuff in July… working on rider count, lining up many volunteers, promoting, planning food for the ride, awards, t – shirts (Connie had already designed this years t shirt), permits, marking the road, etc….  Thank goodness for a great team of helpers! Any hoo…. here for Saturday Snapshot are some of the ride pics…
And… let me just say day 2 was HOT.  We were dreaming of riding our bikes right into a lake.  Then when passing my friend Amy's home we popped in to get a drink and wound up in their pool…. yes… in full on bike gear.
So there it is.  That was last Saturday. The ride was a good way to complete a hard hard month and honor my friend Connie. Camp Benedict is a camp for families infected and affected by AIDS.  I am proud to be the Vice President of this camp that I have watched change lives for the past 5 years that I have been a part of it and I am sure many years before I became involved. Camp Benedict is a non profit 501C3.  If you or anyone you know would like to donate to this camp here is a link: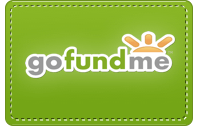 Today… I think I am laying low.  In fact I think I am laying low for the weekend and I am looking forward to it.  July was crazy busy and even this past week was filled with Wine and Words activity, a visit from one of Justin's good friends, and catching up on my yard and home.  Books and audio and sitting in the sun are on the agenda.